If you are looking for ways to save resources, you can use sustainable custom packaging boxes for your product. There are many options, such as paper, corrugated cardboard boxes, and biodegradable alternatives. In this article, we will discuss what you should look for in a sustainable box and why it is a good idea to make your own. Also, consider the double-edged sword of eco-friendly and reusable packaging. Let's take a closer look at some of the most popular types of custom box packaging.
There are many benefits of using corrugated cardboard boxes for packaging. Instead of throwing it in the trash, it can be recycled or reused. Corrugated cardboard is not only biodegradable, but it also creates no toxic residues. As a result, it can be easily recycled or reused. And because it decomposes quickly, it is a good alternative for companies and consumers who are concerned about the environment.
As consumers become increasingly environmentally conscious, more brands are paying close attention to the way they do business. They want to know about the impact of custom packaging, and how they can minimize their carbon footprint. Sustainable solutions, like paper-based corrugated, are in great demand. A growing number of brand owners have begun to make this decision. It is good to see that more businesses are turning to environmentally-friendly packaging materials when they can.
Biodegradable Packaging
When considering biodegradable boxes, you should look for materials that are 100% recyclable. A cardboard box is 80% biodegradable. You can also use shredded colorful paper, and tissue paper. If you choose to use twine, consider using a biodegradable cord. It provides the same protection as a traditional bubble wrap box but is 100% recyclable.
You may be surprised to learn that a major corporation, like Walmart, is already experimenting with biodegradable custom boxes. The company's playbook acknowledges that communicating about the benefits of biodegradable boxes can be a key part of the process. It asks its suppliers to use easy-to-read labeling to communicate with customers. While Amazon and Walmart are the two largest online retailers in the U.S., both brands have made significant steps toward sustainable packaging.
Reusable Packaging
Reusable packaging solutions can be an effective alternative to traditional cardboard boxes, but it will take time before consumers adopt such methods. This is because many reusable packaging solutions are heavier than single-use alternatives, increasing emissions from transportation. One of the most common arguments against using reusable custom packaging for shipping is that it increases the number of waste-producing materials. Therefore, it is necessary to consider several factors before making the switch.
The first step towards a sustainable future is to reduce consumption and waste. By reducing packaging, manufacturers can reduce the number of plastics they use and lessen their environmental impact. Furthermore, this process allows them to save valuable natural resources, such as forests. Using recycled materials means less waste and fewer greenhouse gases, which is crucial for our environment. We can all do our part to help the environment by choosing reusable packaging.
Compostable Packaging
Companies that are committed to being sustainable are increasingly choosing compostable or recyclable boxes. By eliminating the need for material separation, they reduce emissions and material costs. In addition to making the world a healthier place, these custom packaging boxes also help businesses store their products more efficiently. Not only can they reduce storage costs, but they can also free up space. Using compostable boxes can also help companies meet their social responsibilities.
Paper and cardboard are widely recycled, and the best materials are FSC-certified and made from sustainable forests. In addition, most boxes can be composted. Biodegradable corn foam can be composted at home and is edible. Other biodegradable options include mycoComposite, which is made from mushrooms. These materials are compostable and biodegradable, and they can be custom-molded to fit a company's needs.
Ever-Present Custom Packaging Boxes for the E-Commerce Industry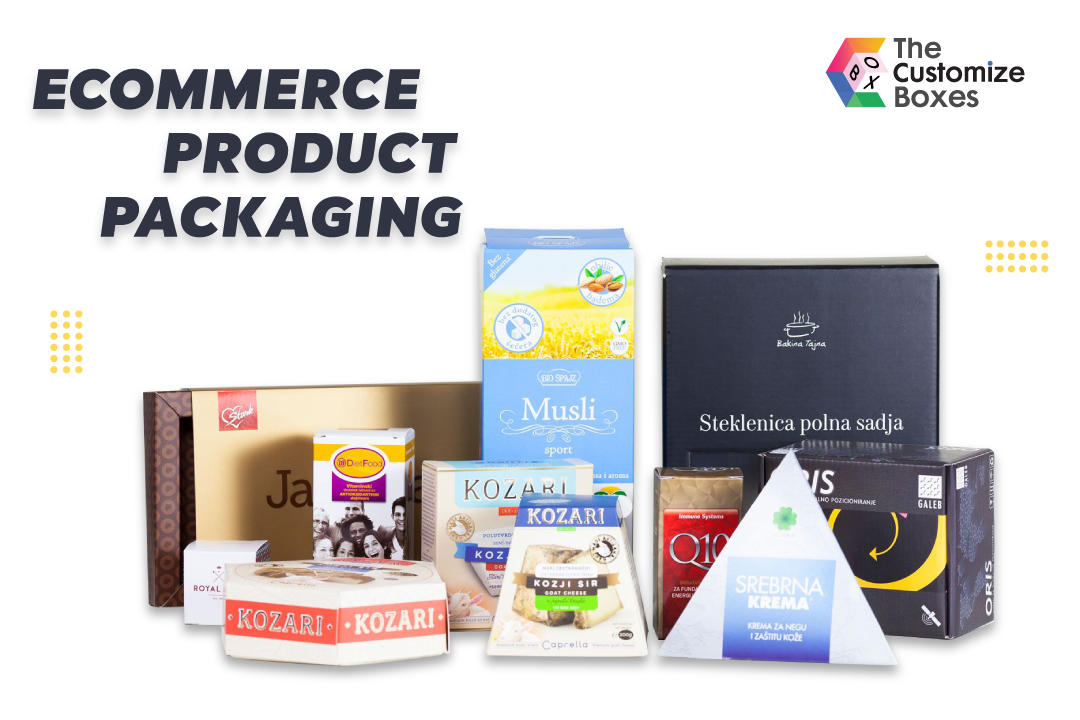 Custom box packaging is becoming a necessity in today's business world. It can convey a message, reduce carbon footprint, and enhance security. This article will examine three reasons why custom-printed boxes are a great addition to any e-commerce store. Read on to discover more. Weigh the benefits and drawbacks of custom-printed boxes for e-commerce business, and discover how they can help your business.
Custom Printed E-Commerce Packaging Is a Must-Have
E-commerce packaging boxes plays a vital role in conveying a brand's message to customers. A well-packaged box demonstrates care during shipping and builds brand loyalty. If you are an e-commerce business owner, it is recommended that you engage in research and testing to determine which packaging materials will best meet your needs. Your fulfillment partner just like The Customize Boxes can provide expert advice on e-commerce packaging. Testing with customers will help you understand their unboxing experience.
It Conveys a Message
In the world of e-commerce, a well-packaged custom box sends a powerful message about your brand. While this is true of physical products, it is equally important that you think about the packaging of your online products. Carefully designed e-commerce packaging can minimize the volume of returned products and foster customer loyalty.
It Reduces Carbon Footprint
As the global consumer market grows increasingly eco-conscious, e-commerce businesses must find greener solutions to packaging. Sustainability is at the heart of a company's brand image and it can benefit both employees and customers. By making changes to their supply chain, e-commerce businesses can reduce their carbon footprint and remain competitive in the industry.
It Boosts Perception of Quality
Consumers share pictures of well-packaged products 1.5 times more frequently on social media than those of poorly-packaged products, citing their preference for branded boxes. Furthermore, 40% of online shoppers share photos of products they like in branded boxes. These positive interactions from consumers can be a powerful marketing tool for retailers. Moreover, ever-present custom packaging boxes for the e-commerce industry can be an excellent cross-marketing strategy for brands.
It Promotes Brand
In the e-commerce industry, packaging plays an essential role in protecting the products during shipping. A well-designed box can enhance the brand image of the e-commerce retailer, increase sales, and control shipping costs. Custom packaging boxes for the e-commerce industry have several advantages over custom corrugated boxes. Mailer boxes are lightweight and sturdy, yet cost less than corrugated boxes. E-commerce retailers should also consider the environmental benefits of custom packaging before settling for a box.
It Keeps Products in Pristine Condition
Boxes have become an essential part of our lives. With the rise in e-commerce, their presence has increased even more. They have exceptional value because they deliver products in pristine condition. They also create a thrilling unboxing experience for consumers. This benefits both brands and customers.
Custom Label and Sticker Printing on Packaging Boxes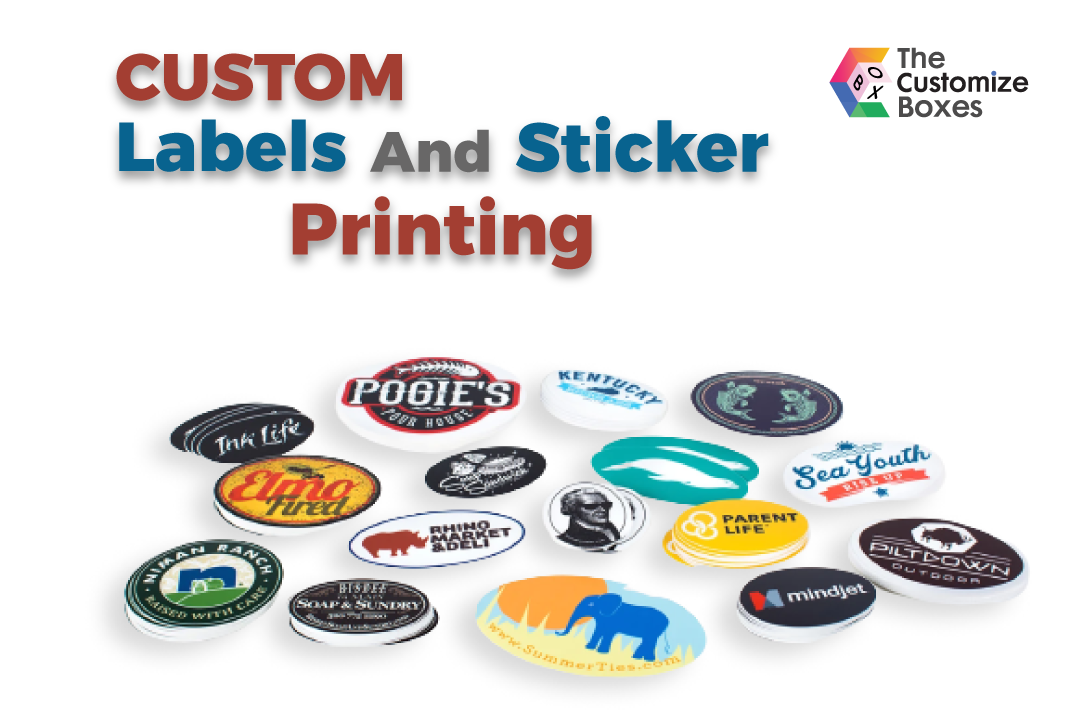 Considering custom label printing on packaging boxes for your products? Consider the environmental impact and costs of this packaging option. We will also cover the process involved in custom sticker printing on packaging boxes. Read on to find out more!
Custom label printing on packaging boxes enables your customers to easily identify your products by name, while at the same time allowing you to customize them to fit your specific needs. Here are some tips:
The Importance of Sustainability of Packaging Labels
Sustainable labels are a great way to increase your brand's sustainability without spending a lot of money. You can use a sustainable label printer and converter to find a sustainable material. Below are tips for label materials:
First, think about your waste.
How many packaging materials are you using?
How many of them are recyclable?
What about the packaging liner?
How much of it ends up in landfills?
This will affect your sustainability rating. Make sure to choose custom packaging boxes that include recycled content. It will also be easier to recycle. Lastly, look for a packaging label that contains up to 25% renewable materials. These will save you a lot of money, too.
Sustainable product labels have a significant impact on the environment. These labels are compostable and recyclable, which minimizes their carbon footprint. Consumers are already looking for environmentally friendly brands. Clear and concise instructions on packaging can increase brand awareness and sales. If you are looking to go green, it is time to start with your labels. If you want to make a difference and earn consumers' trust, take note of the importance of sustainability.
Environmental Impact
The environment is becoming a more important issue for consumers. In response, more brands are turning to environmentally friendly packaging to meet consumer demand and government regulations. The good news is that eco-friendly label printing is not only cheaper but can also have a positive impact on the environment. If you are thinking of using labels on your custom packaging boxes, there are a few things to consider. For example, choosing a label material that is made from renewable resources can help reduce waste.
Environmentally friendly label printing is based on material selection and print methods. For instance, mechanical dry toner requires less energy and water to produce compared to chemical ink. The same goes for paper. Consider using de-inkable inks that can be easily removed after use and recycled. You can also choose a non-toxic toner, which can be safely disposed of when the product is no longer needed.
Cost
There are several factors to consider when you're deciding on the type of label to put on your packaging box. First of all, the materials that you use for the label will determine how durable it is. While some materials are better than others, some are better for certain projects. Consider the type of adhesive that you want to use and how long the labels will be kept in place. If the labels will be exposed to water, you will probably want a water-resistant one. Another good choice is to go with a high-gloss finish because this material is smudge-proof and easy to clean.
If you are concerned about the quality of the labels, you can go with litho-printing. Litho-printing is expensive, but it offers higher resolution. You may want to use this option if you are printing a large volume of labels. In addition, this option is more expensive, so you should only use it for smaller quantities. However, it may be a better option for those who don't want to invest a large amount of money into printing each box label.
Process of Printing Custom Labels On Packaging Boxes
There are two main methods of printing custom labels on packaging boxes. One method is direct printing. Direct printing involves a printing press, while the other requires a label machine. Direct printing is cheaper than labeling, but requires additional laminating and cutting runs. In addition, it is limited in the size of labels. If you are interested in using labeling to promote your brand, you should know how it works.
Offset printing requires extensive tooling and high print volumes. Additionally, it has a long lead time and requires a high-quality printer. However, it is well worth the expense. When you decide to go with offset printing, it is important to know that tooling costs are high. Using the wrong tools can cause a high number of errors and increase lead times. In addition, offset printing requires a high print volume, which increases your costs.
Custom Packaging Boxes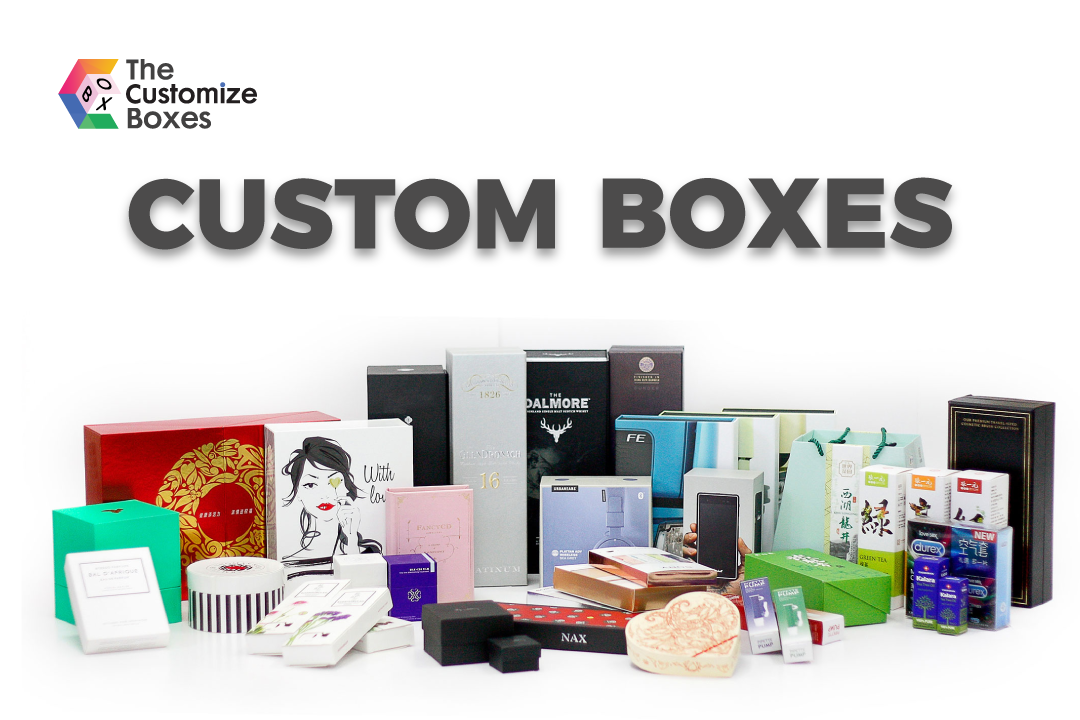 While custom packaging boxes offer a minimalist look, they can limit your creative expression. For example, you can include graphics or social media links on the box, or also using a stamp instead is an excellent way to include these elements. In this way, consumers are more inclined to check out the hashtag if they are not forced to look for it. You can also use a white or black box to signify purity and positivity.
Custom Tuck-End Boxes Are Cost-Effective
Custom tuck end boxes for product packaging are perfect for companies that offer simple products but need to have a nice display. These custom boxes have two flaps on the top and bottom, allowing consumers to access the product inside without having to open the entire box. Tuck-end boxes for product packaging are a cost-effective option for companies with small budgets and limited design options. Custom tuck end boxes are also easy to use for consumers and can help enhance the product's quality.
Another type of tuck-end box is the Econo Roll-End Front Tuck. This box-style offers the most efficient use of material space and is often 30 percent less expensive than a traditional REFT. Another type of tuck-end box is the Roll-End Tuck Top (RETT). This type of box has rounded corners and no locking feature. You will need to seal the box to ensure that it doesn't open when you want to ship it.
Clear Window Gives Customers a Sneak-Peek into Your Product
You can get away with using custom product packaging if you use a clear window to let your customers see inside your product. A white box is associated with positivity and minimalism, and a clear window adds excitement and lets customers see what is inside. This kind of packaging is best for products with minimal branding. However, it limits your creativity and options for communication. You can stamp your custom product packaging boxes with a social media hashtag. Rather than throwing a social media hashtag into the consumers' faces, a simple stamp will make them curious enough to see it.
White Is a Sign of Purity and Positivity
Minimalism is a popular design trend for packaging and web design. It is a sign of simplicity and purity and is the ideal style for small and medium packaging companies. This style allows potential customers to see and understand the product, while still reflecting the company's values and philosophy. White is a common color for custom packaging boxes. It is used in a variety of industries, from jewelry to food.
Many brands have adopted the minimalist style. The Anksia brand is one such example. A white box with a clear panel can give the customer a look inside the product and add excitement. If the design is done correctly, a product packaging box will be both functional and beautiful.
Kraft Paper Supports Your Brand's Sustainable Choices
When it comes to sustainable packaging, Kraft paper stands out. This type of paper is 100% recyclable and holds up very well to abuse. It's also lightweight, easy to work with, and can be recycled after it's finished serving its purpose. And, as a bonus, it's also recyclable! As a result, using custom Kraft boxes to package your products makes sense for the environment, the economy, and the security of your products.
Custom Kraft boxes are made of natural biodegradable material, derived from woodchips. The term Kraft means "force" in German. It was invented in the late 1800s by an engineer at a paper mill. The name Kraft came from an idea Dahl had about adjusting the chemicals used in the production process. The resulting paper has a natural wood texture. While its popularity has increased in recent years, its sustainability benefits are unmatched by the many benefits that it offers.
Custom Packaging Is a Brand Identifier
Custom packaging designs have the highest recognition, making the product's purpose and use clear. However, minimalist packaging should not assume that consumers will recognize the brand or product by its packaging. For example, if Apple had started with its current logo and packaging, the public would have assumed the company was in the pre-mastication business, continuing to buy Tandy CoCos. Therefore, it is critical to keep information clear on minimalist packaging designs to avoid confusion.
The simplicity of custom packaging boxes also aids in the assimilation of information. With fewer distractions, consumers are more likely to make a purchase decision. The design also facilitates brand awareness and education. Because the packaging is simpler, it allows consumers to recognize themselves in the brand. Thus, custom packaging is a brand identifier and is the way to go!
The Importance of Gradients in Playful Packaging Designs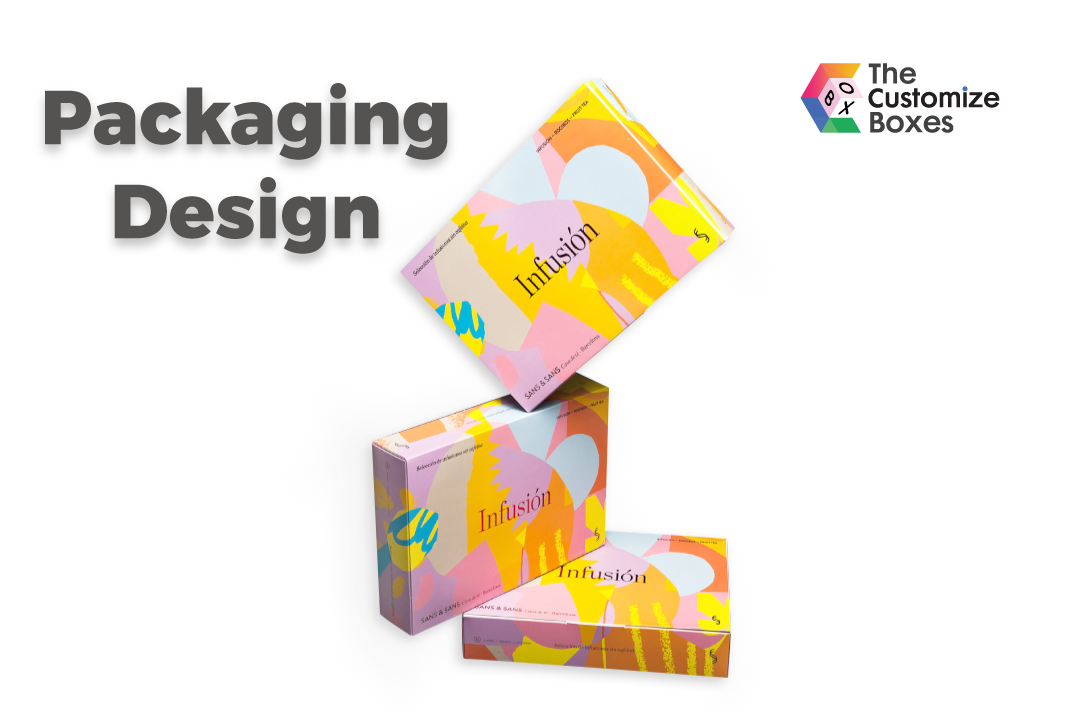 Gradients and transitions from one color to the next are two of the most popular design techniques in playful packaging. These designs offer a new look for packaging and appeal to different audiences. This is because they blend two or more colors to create a unique effect. Nature is full of prime examples of gradients. Listed below are some tips to use them effectively.
Transitions Between Colors
In a playful packaging design, you will need to consider color transitions. While gradients have been around for a long time, they have recently become more popular. The reason is that transitioning between two hues can create moods. When you think of a sunny day, you might think of yellow. However, this color can also be unsettling if used in excessive amounts. Regardless, this design style can be a good choice for a product that needs a little extra push to sell.
Smooth Transitions
One of the latest trends in packaging design is using gradients and smooth transitions to enhance the overall look of a product. Gradients are used to enhance the vibrancy of a design and make it more memorable. Incorporated into larger surfaces, gradients are the perfect way to add visual interest to an otherwise ordinary product. They are also a great way to make call-to-action buttons stand out from the crowd.
While you may not want to use a color scheme that is overpowering, a subtle gradient can elevate your design and make it more striking. Animated transitions can make this trend even more impressive. While gradients are a popular choice for a packaging design, they should not be used in place of color contrasts. Instead, they should complement each other, creating visual interest.
Tactile Textures
To draw consumers' attention, use colors and gradients on your packaging. Color gradients add depth and complexity without distracting the product. They create an appealing visual experience that is easy to remember. This type of packaging is popular on websites like Etsy, where the products are sold by local businesses. Gradients are also dynamic and add a youthful feeling to a product. The following are 15 examples of packaging designs that feature color gradients.
Gradients are becoming a popular design element in packaging, particularly on e-commerce websites. They add depth and dimension to minimal illustrations, and designers are seamlessly combining flat design and gradients. As with any design trend, using gradients can elevate even the most simplistic packaging design. You can use the same color in a different gradient for a muted touch or use every color under the sun. It's up to you which gradients work best for your brand.
Minimal Typography
Playful packaging design is a trend with minimal typography and an organic color palette. This trend is especially suitable for brands that aim to target a younger crowd. In addition to its simplistic aesthetic, it is effective in communicating the product's message most concisely. A playful package design should be simple, yet impactful. The use of gradient colors and minimal typography can be a great way to achieve this.
Gradients are a trend that keeps on capturing the attention of designers and audiences. These color variations offer a completely new look to a design and blend colors to create something unique. Gradients have prime examples in nature. Nature is full of gradients, and they can work wonders for playful packaging design. They can be applied to products in almost any type of environment. But when used with minimal typography, gradients can make for great designs for both printed and digital formats.
Analogous Color Combinations
To create a playful design, use analogous colors. Analogous colors are close to each other on the color wheel and look great together. Try using two shades of the same color. You can even try muted varieties of two colors if you are looking for a simple color scheme.
There are three basic types of analogous color combinations: complementary, triadic, and tetradic. Complementary color combinations are based on colors that are opposite each other on the color wheel. Analogous color combinations are similar to triadic color schemes, but they have a distinct feeling of balance. They typically use one primary color, one complementary color, and one accent hue. This scheme works well in packaging designs.
5 Considerations When Opting for Custom Packaging Boxes
Custom packaging boxes are great for many reasons. They are easy to create, affordable, and look great. Your boxes can be a reflection of your brand. Consider the following: Material, Texture, Logo, and Usage instructions. If you're unsure of what to design, consider following these tips. Listed below are some things to consider when selecting custom box packaging.
Material
A well-designed packaging box is a good way to increase the appeal of your product and sell it for a higher price. Often, these custom packaging boxes require hundreds of dollars. But the benefits of custom packaging boxes far outweigh the costs. These boxes help you to tell a story and increase the sales of your product. Whether you are selling a new product or a used one, it pays to consider the look and feel of the package to make it look as special as possible.
Your packaging should be aesthetically pleasing and match your branding. It can be made of sturdy materials, handmade paper, or anything else that catches the eye of the customer. Whether your packaging is artful, creative, quirky, or otherwise, it must convey your brand image. And you should keep it in sync with your brand image and personality. If your product is made of expensive materials, you can consider using a material that is less costly than other materials.
Texture
Whether you have a new product or an existing one, you can make it look extra special with custom packaging boxes. The design of the packaging should highlight the product's features and provide the customer with useful information. To help the customer understand your product, including information like your company name, logo, description, or website. In addition, if the product is food, include its ingredients and nutritional values. For companies with certifications, add the appropriate marks to the packaging.
While custom boxes will increase the selling price of your product, you must pay attention to other factors. The minimum order amount can affect your ability to deliver your order. Customer service is another important factor to consider. Ensure that your customers can reach out to customer service representatives if they encounter any problems. Moreover, check the quality of the printing and contact the manufacturer for any feedback.
Logo
Custom packaging boxes can add a touch of style to your products. A shoe retailer may offer a small discount to customers who buy athletic shoes within 24 hours. However, this can lead to a delay in the purchase because of the wide variety of options available. To avoid such problems, retailers can make use of custom packaging. They can make their product look unique and different, while at the same time increasing brand awareness.
Your custom box packaging must also convey the message you want to send. Your logo and company name should be prominently displayed on the box. Your customers can understand the purpose of the product and why they should buy it from you. Also, your company should include its name, logo, description, and other information, such as the ingredients and nutrition facts, if applicable. You should also add any relevant certification marks if any.
Usage Instructions
When preparing your artwork for custom boxes, you must carefully follow the artwork preparation guidelines. Photographic images should be saved as rasterized files, which ensures the quality of each pixel. The Customize Boxes can help you prepare your artwork for printing by offering 3D mock-ups and samples of custom packaging boxes. If you plan to order a large number of boxes, we recommend prototypes before ordering. The artwork must be legible, clear, and easy to read.
Price
The first step in ordering custom boxes is to contact The Customize Boxes. Our packaging experts send you a personalized quote and request your artwork for review. Boxes are produced and shipped in six to eight business days, depending on the quantity and type. The price of your boxes depends on the size and material of the box, as well as the quantity ordered.
The price of custom packaging increases with the quantity. However, printing costs are low compared to other expenses, and the number of boxes ordered increases with the quantity. This method is most efficient for large companies, but if your business is small, you should explore your alternatives first. The cost of custom boxes is not prohibitive, but you should be aware of the costs.
Conclusion
The Customize Boxes is serving all industries for years and have the experience to overcome all types of packaging obstacles. If you are a product-selling business and looking for custom packaging solutions that are not only offering biodegradable packaging but can bring in more profits, consider The Customize Boxes. We strive to deliver within approximately 6-8 working days. In case of large quantity orders, we ensure to keep the delivery time to the best minimum days. Place your custom packaging order today!